Welcome to the Y3W Class Page
Home Learning
At the end of last week your child was given a pack with their home learning tasks for Monday 21st and Tuesday 22nd December.
There are two English activities, two Maths activities and two art activities; one of each for Monday and one of each for Tuesday. It is completely up to you and your child which you complete on which day.
Maths
Your child's activities will be coded M1 or M2 (this is written on the front of their pack) and are attached below should you need them.
Both groups will need to watch Mrs Wilson's video before completing activity 1. Activity 2 is a game that requires the children to practise essential mathematical skills. You can use a paperclip and pencil for the spinner and is fun for the whole family to join in.
There is also a Mymaths activity for everyone to complete.
English
Your child's activities are coded E1 or E2, as with the maths this was written on the front of the home learning pack, and they are attached below.
There is a reading activity and a writing activity. For the writing there is a video that we would like the children to watch first (both groups). I have attached the link for the video below too.
New spellings are attached further down the page, as normal, for your child to practise over the holidays. There will be a test on the first Friday back.
The children have all made such super progress with their reading this term, please keep up the great work at home! The more they read over the holidays the more positive their start to the spring term will be.
https://www.youtube.com/watch?v=p46XbyC_5ao
Art
There are two art activities in the home learning packs, both attached below. We hope you have fun with them, it would be lovely to see some of your wonderful creations so feel free to send pictures to us via Class Dojo or email.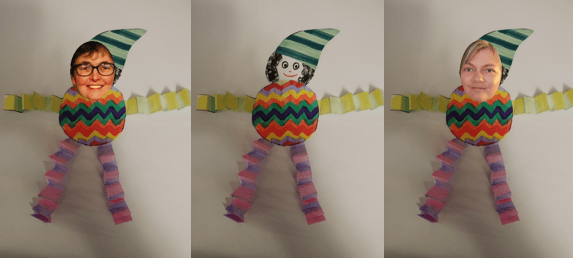 Live lesson
Don't forget our live lesson will take place on Tuesday 22nd December at 9am, we look forward to seeing you there!
If you would like to send me your work, please email it to me on ruth.wilson@greave.stockport.sch.uk
Finally, we'd like to thank all the children for working so hard this term and all the Y3 families for your continued support. We hope you have a lovely Christmas. Best wishes Mrs Wilson and Mrs Gillam.
Here is some of the work we have been doing at home..
Welcome to Year 3!
We have had a fantastic start to the year with all the children working super hard.
Please check this page for homework and spellings, as well as updates on what we have been up to.
Year 3 topic web 1 Spring term 2021