Digital Leaders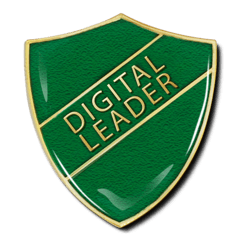 Greave's Digital Leaders
Year 2: Scarlett, Elijah and Sebastian
Year 3/4: Charles, Daisy, Isobel, Jake, Jasper, Jack, Harry and Francesca
Year 5: Gemma, Lucas, Madison and Noah
Year 6: Imogen and Leon
Roles and Responsibilities
Be responsible for maintaining and teaching other children at Greave how to use the computer suite appropriately.

Teach/ help others during Computing lessons.

Be responsible for collecting and returning the iPads when it's their classes turn to use them.

Offer support to teachers during assemblies

Report broken or damaged equipment to their class teacher

Review apps and make recommendations.

Help promote E-Safety as Greave.