What we are learning about: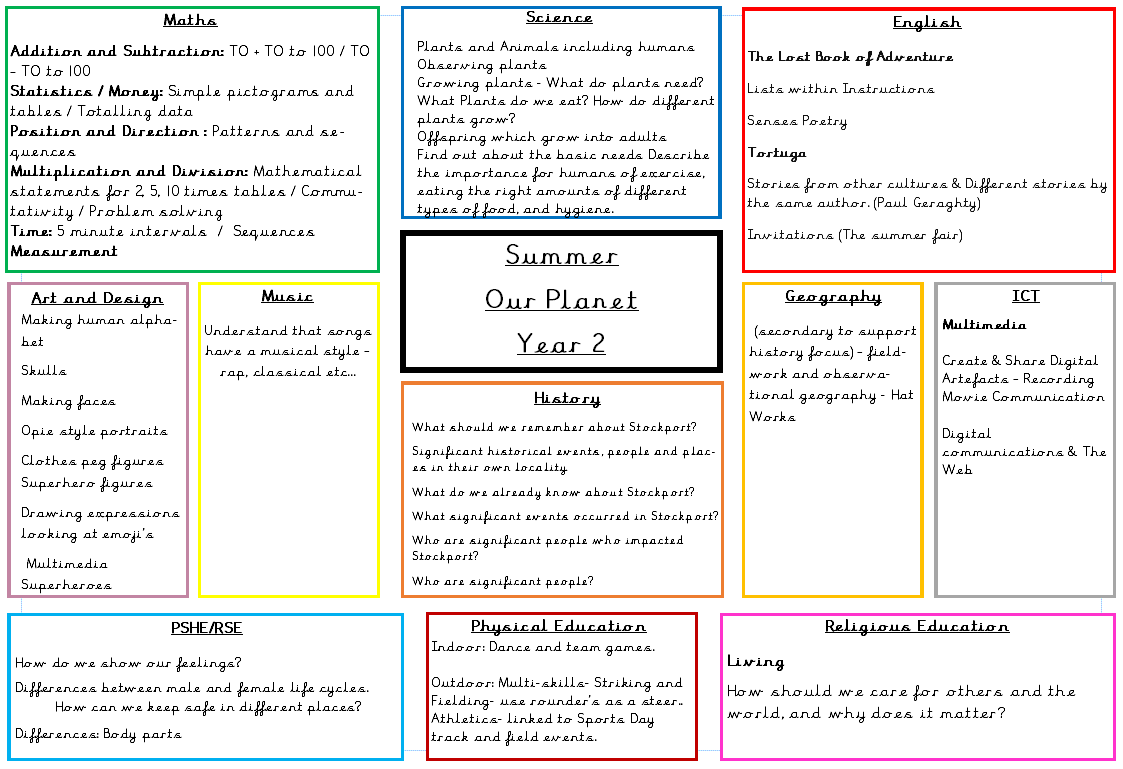 Spelling
Each week you will be provided with a new set of spellings.
Please continue to practise these using all of the different ways, just like we do in school -
silly sentences, pyramid writing, pre-cursive handwriting, picture spellings, ABC order and read, cover and write.
Additionally, it is important that we continue to practise our Year 2 Common Exception Words.
Useful Spelling resources and websites:
Phonics Mats:
Phonics websites: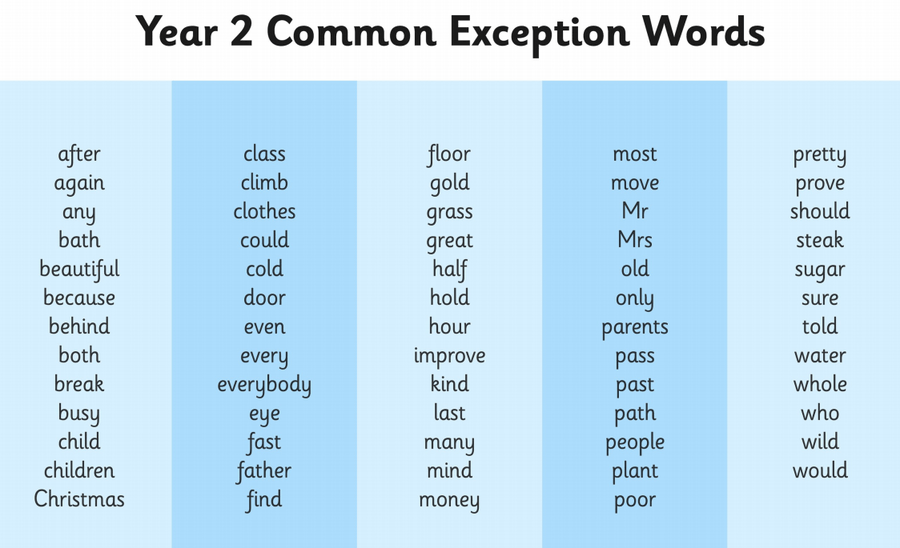 Handwriting
In Year 2, the expectation is to form our letters in a pre-cursive handwriting style.
Whilst in school you have been working extremely hard to achieve this goal and challenge yourself to use it in every piece of work.
Please continue to practise this whilst you are at home, you could still be 'Handwriter of the Day'!