Year 1C Class Page
Ms Collinge
We have had a fantastic first term!
All the children have been working very hard and we are extremely proud.
Here you will find all the information needed to help you throughout year 1.
If you have any questions please do not hesitate to contact me.
Thank you,
Ms Collinge and Mrs Crank
Remote Learning Days on Monday 21st and Tuesday 22nd December
On Friday 18th December your child will be sent home with their home learning pack; it will include everything that will be needed for the remote learning days.
A copy of the pack is available to download, please see below.
Live interactive session on Monday 21st December:
Christmas Group 1 at 9:30am
Christmas Group 2 at 10:30am
The children made some great models of moving buses in Design and Technology. This was inspired by the story "The Naughty Bus" which the children loved. The children planned and then evaluated their models.
Festive Fun Day 2020
Today the children had an amazing fun festive day. Even Santa came to visit the children!
You can find out what we are learning about in the Spring term by looking at our Spring topic web here:
What our week looks like:
What we are learning about:
Handwriting:
At the end of Year 1 the children are expected to form numerals correctly and write the letters in a pre-cursive handwriting style. However during the Autumn term the year 1 children are working hard on forming lowercase block letters and uppercase letters correctly.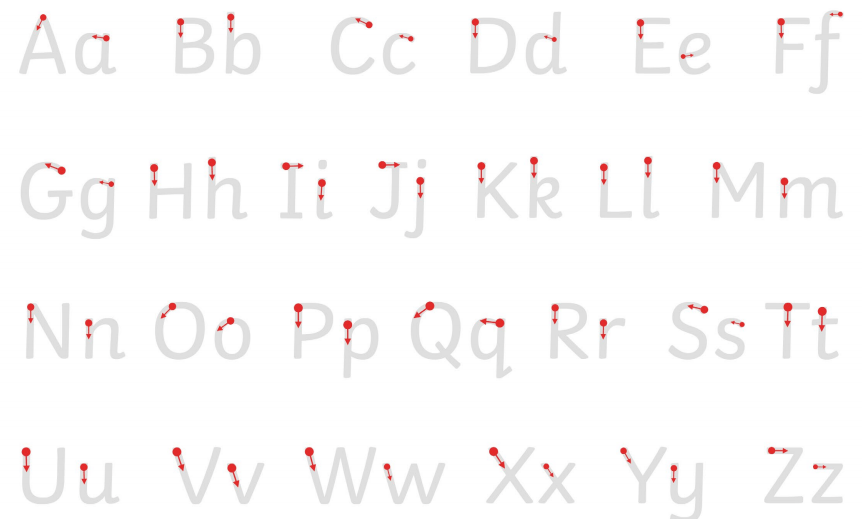 You could download the alphabet handwriting handout and the number formation rhymes and worksheets below to practise at home.
You could download some fantastic ipad apps to improve your child's letter formation:
LetterSchool-Learn to Write!

Little Writer

Writing Wizard for Kids

Hairy Letters
Year One Common Exception Words:
At the end of Year 1 the children are expected to read and spell all Year 1 common exception words.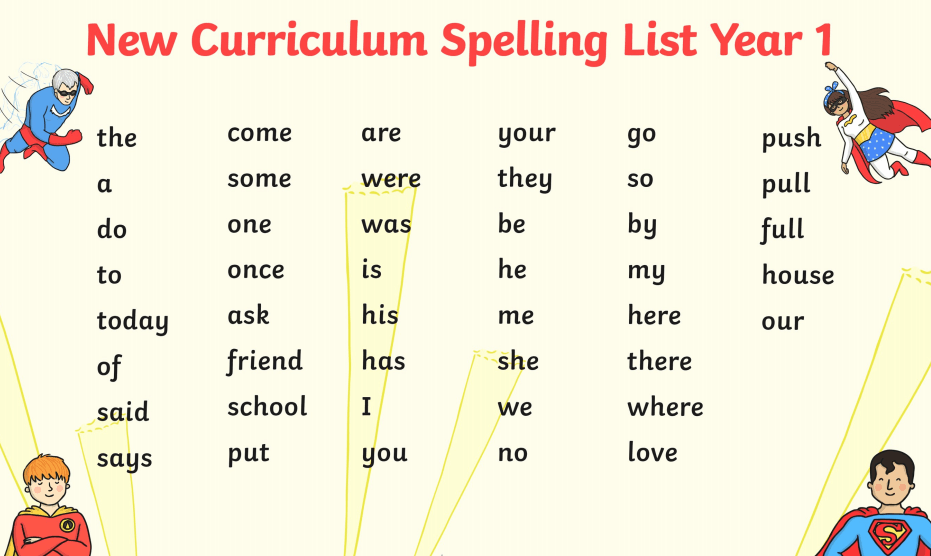 You could download the list of the year 1 high frequency words below to improve your child's reading fluency.
Phonics:
Year 1 children have a phonics lesson every day. The children are currently revising blending and segmenting words with the phase 2 and 3 sounds and spelling tricky words. You could download the Phase 3 phonics poster and the tricky words posters below to boost your child's confidence in class.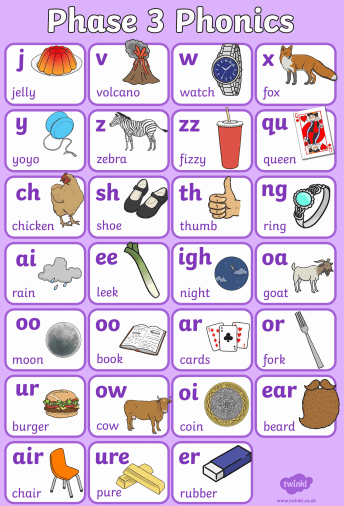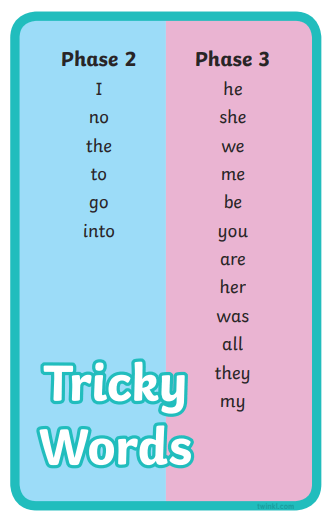 Useful phonics sites are:
https://www.bbc.co.uk/bitesize/topics/zvq9bdm
https://www.ictgames.com/mobilePage/forestPhonics/index.html
Great phonics ipad apps to improve reading and spelling:
hairy phonics 1,2,3

forest phonics

pirate phonics

teach your monster to read

meet the alphablocks

alphablocks letter fun

read with phonics